* Passion party * Dildos * Vibrators * Toy party * Pleasure party *
Passion Party
So you're ready to throw a bachelorette party for your best friend. You have the entire thing planned out. You'll go to a spa, you'll have a few drinks, and everyone will go back to your place because you have a surprise male stripper planned for the bride-to-be. That's great, but that's what everyone's doing. This is one of the last nights that the soon-to-be-married best friend of yours has before she makes a commitment to last a life time. This party can't just be average, it has to be unforgettable.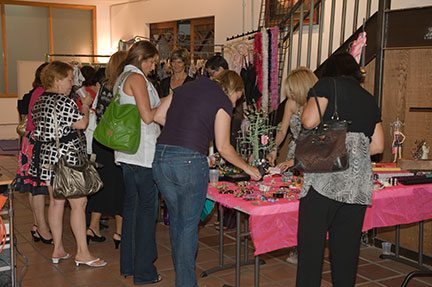 So what can you do? Simple: have a passion party.
A passion party is a presentation facilitated by a professional, trained hostess who educates, shows, and explains sensual items that you and your friends can purchase. It's an extremely fun presentation and you, the bride-to-be, and all of the other guests can sample, taste, touch, and feel the products being demonstrated. Think of it like an adult version of a Tupperware party—except it's romantic body oils, adult toys (such as vibrators and dildos), and other sensual gifts; not plastic containers.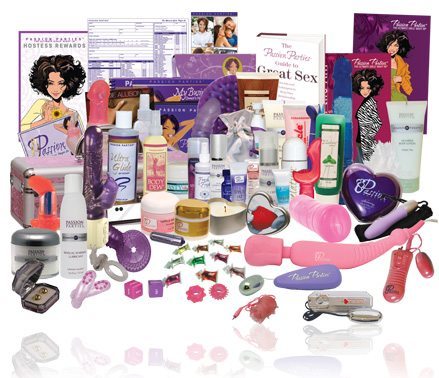 Before you have the male stripper put on a show that will never be forgotten, having a passion party representative show up and give a presentation not only provides sets the mood for later when the stripper does show up (he'll be welcome entertainment after the product presentations, for sure) it will also allow the bride-to-be and the rest of your guests a chance to explore and be educated on a topic that many women are simply too embarrassed to ask about.
I'm sure you or some of the guests that will be at the passion party have gone past an adult store, peered through the glass, and wondered what is available; unfortunately most women don't have the courage to go inside so they simply walk by and leave their inner desires and curiosity repressed.
At a passion party everyone there will have a great time and be able to learn and get a better sense of what certain oils, toys, and accessories are available to women. During the presentation the products are passed around so guests are able to see exactly how the items work. Don't you want to know if the cherry cheesecake lube actually tastes like cheesecake? Don't know which vibrator or dildo you would like most? Find out all within a safe, secure, and fun environment; the passion party hostess and representative giving the presentation will be able to answer any questions that might come up about a particular item.
If guests want to make a purchase, they can do so in private with the hostess so they don't have to worry about anyone "knowing"; it's all a safe, fun, discreet environment that is perfect for a bachelorette party. When planning your passion party event, make sure you give yourself enough time for other entertainment as well—the passion party usually lasts two and half hours, possibly a little bit longer depending on how many people you have at the party, how many questions are asked, etc.
It's important to note that passion parties aren't just for bachelorette parties. Thing of these events as the ultimate girls-night-in. They are a great way to host birthday parties that need a little "kick" to spice things up but they can also be planned just as a party. Allowing you and your friends to explore their sexuality and educate themselves on sensual products that are available in a safe, discreet environment is reason enough to host an event.
Since you are right there with your best friend (whether it's her bachelorette party, birthday party, or retirement party) it's also a great time to purchase gifts. As the products are being passed around and talked about you can easily see whether or not the bride-to-be is interested; getting her a few items to spice up her honey moon could be the perfect bachelorette gift—and the groom will be pretty happy about it, too!
During the party all of the women will be able to openly discuss any issues or questions they have that surround their sexual life and it's a great way to build closer relationships with you friends and dispel a lot of the myths that are out there. Ultimately it's a time where you and your friends can relax, giggle, and have a good time in a comfortable, confidential, and relaxed environment.
So if you're looking to spice up a bachelorette party and really make it a night that will not be forgotted, consider adding a passion party to your plans. You won't find a safer, more fun time together with your friends to talk about "dirty little secrets", have a great time, and find some great gifts for yourself, your partner or spouse, and of course the guest-of-honor.