Hot Strippers for Hire
Hot Party Stripper LLC has served clients with hot strippers online for seventeen years. The company is run by Sean Michaels, once a male exotic dancer who has starred in over 200 TV shows. He was a Playgirl man of the year in 1998, and the winner of many other contests related to exotic dancing. The ex-model and actor travel around the country to train male and female performers near you to be the best they can be. This coaching is for entertainment purposes and to give clients an incredible event. The tradition of bachelorette and bachelor parties requires an owner that is experienced and skilled in training all of these beautiful spicy girls. The managing of performers, so they're ready to give the best recreation experience. All bachelor parties or birthday events are different and not created equal – therefore it's important to have experienced event planners organizing your exotic dancers. This is very much different than a strip club. We serve all over the country of the United States. Many cities in the southeast like Miami, Orlando, Tampa, Jacksonville, Atlanta, Raleigh, DC, and Baltimore. We have great entertainers in the Northeast. For example, New York, New Jersey, Philadelphia, Atlantic City, Boston, Vermont, New Hampshire, and Poconos. Services in the central area of Texas, Dallas, Austin, Houston, San Antonio, Nashville, Oklahoma, Chicago, Minnesota, Indiana, Louisville, Ohio, and Columbus. West coast is all about San Diego, Las Vegas, Reno, Denver, Portland, Seattle, Sacramento, San Francisco, Los Angeles, Orange County, Boise, and Salt Lake City. When it comes to the islands, Puerto Rico, Barbados, Saint Martin, Freeport, Nassau, and more are coming. What areas in Canada? Vancouver, Toronto, and Montreal are the areas we have dancers nearby. When it comes to Europe, we have a lot of dancers in London England, and all over Spain. We have dancers in Colombian cities. The cities are Medellin, Cartagena, Bogota, and will travel to San Andres. We have other options in Brazil tourist areas only. We have exotic dancers in Dubai catering to hotel parties. We have performers in Australia now Perth, Melbourne, and Sydney. Contact the party planners to rent your hot strippers for hire today for your event.
Hire Strippers
Asking "Where are some hot strippers for hire?" Our Dancers are nearby
Get Set to Get Wet
If you want to throw a party that no girl will ever forget, you need to do something non-traditional. Hire one of our Male Strippers for your bachelorette party or any other event you may have!
Female Strippers for a private party is much better then going to a strip club. When you're in a club you are stuck with whoever is on shift that night. Reserve your hot strippers now!
I know how much the party you're about to through means to you. It can never be forgotten for the rest of your guest's life. It has to be amazing. And that's exactly what we do. We provide the best entertainment and the finest exotic dancers to bring your party, no matter what the occasion is, to the next level. Here is some popular event ideas our exclusive, professional hot strippers for hire are used for:
Bachelor parties

Bachelorette parties

Retirement parties
Novelty events

Boat Parties

Girls Night out

Guys Night out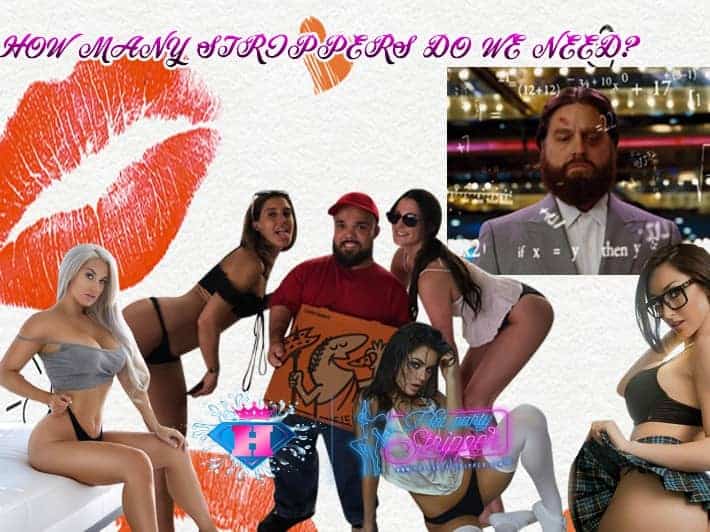 Rent Strippers for a Private Party
Why go to a strip club & pay a lot more in a lot less private and casual setting just to get a show that you aren't satisfied with like a short lap dance. You know with us, you get an all-inclusive package associated with your event. No added charges are ever made and us filling the guest's high expectations is our goal. By using us you get to choose exactly who you want to be at the party. This makes it a tailor-fit for you & your guests. House parties are a great way to treat your guests notably because you don't have to contend with other clients at a strip club.
Do you want to give your best friend either the bachelorette or bachelor a customary festivity of their dreams that they will be grateful for? Try two of our gorgeous male or female party dancers at the same time giving an overall better experience than simply just one dancer. Festivities in the fall are happening all over the world as the weather becomes cold. So bring some warmth and excitement to your event with our hot exotic dancers.
Throwing a ladies-night-in and want to spice it up a notch? We have some of the hottest, hardest body hunks to choose from that will have your girlfriends talking about this forever. Bring a classy cosplay costume male dancer to your girl's venue to lift that energy.
Join thousands of fulfilled customers today and trust the best performance you can get from us. You'll never get amateurs, and we do everything we can to make this night one that you and your guests will reminisce about for the rest of your lives.
Stop worrying about exerting your event to the hottest level possible. Give us a call at the numbers below. Your friend will thank you later.
A bachelor and bachelorette party is a tradition for people who are about to get married. There is nothing more powerful than to be able to provide the perfect last night out in total freedom. An event that includes the most trained and highly recommend hot strippers for hire. The performers are going to make the night unforgettable for everyone who is invited.
Hot Strippers for Girls or Guys
Sean Michael's has a team of experts who are trained to be extremely good in every aspect of the show. You can choose from a number of acts that are sure to entertain a group of people for any kind of event. They will perform all kinds of elaborated shows and do everything in a very tasteful and elegant way.
You can really make that last night for your soon-to-be-married friend something that will be unforgettable. If there is a specific kind of show that you want you can always ask for it and Sean will let you know if it's possible. Just remember that all of the shows are done in a very seductive yet professional way and you can expect top quality when you hire male and female performers from us. Only the finest, well-fit, and professional exotic dancers for hire are on our team. These hot strippers for hire typical daytime routine are exercising at the gym, headed to the tanning salon, maybe a little choreography or fixing up their costumes for the evening, getting singles from the bank for tips, and then ultimately resting to be very energetic for all the shows at night. This is the daily routine in the lives of a party entertainer.
Stop worrying about having to go to a club for your party and having to sit around people you do not know. With these services, the party comes to you and we guarantee that it will be a party you will never forget.
Some other amazing options for events are happening. Coming up soon are your fantasy football drafts throughout the month of August where guys are drafting their players for their roster and having party dancers for hire to come out and entertain your guests in cheerleader outfits is such a great way to celebrate. A new party idea recommended by Sean Michaels devoted to college students is the ability to get a pretty tutor for your fraternity to study while having fun. What else can help you stay interested in a subject better than a beautiful girl?
If you have any further questions about the services, you can always check out the FAQ section of the website and you could also send an email or give them a call. The team will be more than happy to help you clear any doubts. You can be sure that there is no other group of professional performers in the area that are as committed to being the very best in the business as these men and women are.
Why Hire a Stripper Instead of Going to a Strip Club
First, the show is a la carte. Second, it is delivered to our door. Third, no parking lots and dealing with your car getting dinged. Lastly, one doesn't have to deal with a million rules, because the exotic dancer makes the rules in your favor as a good customer.
Well, that is easy. You can check out the navigatable options for male dancers, female performers, or midget entertainment with the menu bar on the top of the website or at the bottom of the website.
You can fill out the inquiry form on the contact us page if one doesn't have time to speak on the phone or look on the website.
If there is a specific party you looking for nearby. You can check out the different party options, by looking at the menu on top of the website or at the bottom of the website.
One, can just call us and speak to a trained event planner for hiring exotic dancers. The phone numbers for different offices we have are on the contact us page.
Spice it up with Hot Dancers Near Me
The fall is here which is great for warming up your event in the holiday season.
Welcome Ladies & Gents, we proudly present the sexiest male dancers & female strip shows on the planet!
We invite you to "step inside", and see for yourself why so many ladies request these handsome men. Get set to get wet with one or more of these incredible men up close.
Reserve one of our hot strippers to add variety to your night.
I just moved to Florida and I never had a stripper before. So for my twenty-first birthday I decided to have some fun. The stripper showed up as a policeman and said we were making too much noise. When he took off that uniform, all I can say is: I LOVE "FLORIDA STRIPPERS".
I wanted two black Miami male strippers and was skeptical in getting my choices to actually show up versus many companies in the past sending me different black Miami male strippers. Thanks so much Sean Michaels owner of hotpartystripper for delivering what you promised us in a black strippers for hire. We had a blast! .
We were celebrating my mom's 50th birthday, so I decided to surprise her and get her a New York Stripper. but it was kind of last minute and I was afraid I wouldn't find one available, Thankfully My sister had had a stripper before and she told me where I could find one. I came across this website: www.hotpartystripper.com and they many very Hot strippers and New York strippers for that matter. I was a little nervous about how she would react. She ended up having the time of her life because the Male dancer was so much fun!…….. Forever Grateful
I live in New York and some of my friends and I went down to South Beach for Spring Break. I had always heard that Florida Strippers were the best, and I found out first-hand for myself. Or should I say second and third-hand as well!
I live in the Chicago suburbs and some of my friends and I went down to Rush Street for Spring Break. I had always heard that Chicago Strippers were the best, and I found out first-hand for myself. Or should I say second and third-hand as well!
My sister was getting married and I wanted to surprise her with a south beach stripper. I know that she wants to have fun while she's down in South Beach. Therefore, I decided to find a nice south beach strippers so that her last night of freedom would be enjoyable. When she came back she said that she met the most sexy dominating Florida strippers in her life! Thank you Hot Party Strippers for making my sister's bachelorette party such a success
I had the best time of my life in Miami, My friends and I went to south beach in summer and hired two male strippers to come to the hotel and they were so much fun and so handsome, I love the Miami male strippers. I would definitely would book the Miami male strippers again if I come back to Miami.
I hired a little person stripper for my wife's birthday and it was a lot of fun, he was very funny and put on a great show for everyone, I will hire from Miami strippers again when I get the opportunity.