Pizza Delivery Girls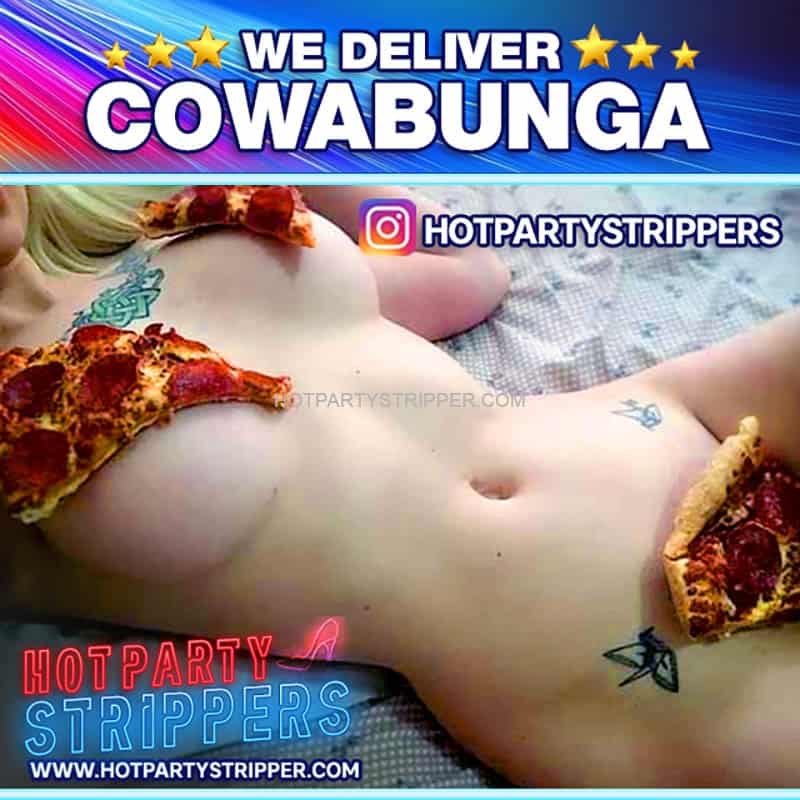 Hot Party Strippers Deliver Pizza and you eat off them for your bachelor party
Your best buddy's wedding is right around the corner. It is your job to provide him a supreme bachelor party that he is never going to forget soon. This is one of those things that you cannot imagine being hard. The idea is that all persons need to have a superb bachelor party, with a friend group, and surprise with sexy and hot party strippers deliver Pizza and enjoy Pizza and the company of these gorgeous ladies.
The outcomes will be rapidly legendary, and each one form the groom on down will pat on the back for a memorable night well done.
Hot Party Strippers deliver Pizza. You eat off them for your bachelor party is a premium service in the US and professional.
Watch the sexiest and gorgeous girl strippers serve Pizza off their body, any night of the week. Our beautiful hot party strippers will knock your socks off, with fantastic customer service and stellar performance. You're desired anticipated down to the smallest detail.
Are you a pizza lover and looking to add more sex appeal to your bachelor party? How about bikini or lingerie or topless and serves to make all of your guests feel like a VIP.
If you're looking for a memorable bachelor party, or just a best evening or weekend, this is it! Get your sexy and gorgeous fix from the Hot Party Strippers.