New Jersey Strippers
Are you in need of some fun in 2020? Well, that is right, it is time to party with some hot New Jersey Strippers are right in front of you. Christmas time is soon folks. Get your friend a surprise exotic dancer or two. Bachelorette, birthday, divorce party, girls or guys night out, Bon voyage, business office parties, we offer it all. We bring the party, whether you need a female strip dancer for a bachelor party, a male dancer for a bachelorette party, a birthday, a bold divorce party, or any other occasion. You can have your preferred New Jersey exotic dancer here without any hassle. Entertain your guests by planning a kinky and euphoric event with a Hot Jersey Strippers. Order an Exotic dancer, Midget stripper, Belly Dancers, gorgeous Waiter/ Waitress for your event now! Call the party planners on (201)-844-9744 or reserve your New Jersey Female exotic dancers online. Exotic dancers are for more than bachelorette and bachelor parties. The entertainment is great for birthdays and to spice up a girls/guys/or couples night out too. Make it last forever by booking our Pole dancers, Belly dancers, entertainers, and many as such. We are OPEN for business during COVID19 its 2020 and all our dancers understand all medical measures explained by the owner of hotpartystripper.com who is a medical doctor.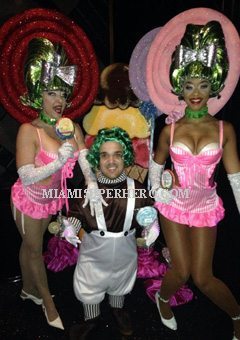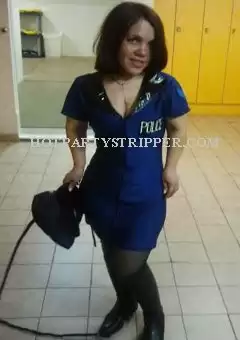 NJ Strippers for Hire
Strippers are great at making the party alive. Want you to take some fun with them? HOT PARTY STRIPPERS is a place where you find your desire met. From the firm body of males to sexy chicks, all are here. Visit the site and choose the best one. New Jersey strippers are one of the best collections on this site.
What Can Girl Dancers or Female Dancers Do for You?
Every time girls visit you, you enjoy the show. Dancers and strippers are pros to make you happy. They are beautiful, sexy, and enticing. Their moves and dance make you fall on the floor. You can have many ways to enjoy their company. And they have lots of things to offer you.
Play Games
Everyone likes to play games. But when a game is an adult, you can't control yourself. Invite your bachelor friends and play a game with strippers. Make a rule that whoever loses must take the clothes off. It will be great fun when strippers undress for you. Thanks to female exotic performers who are very free to clients.
Dance with Hotties
Dance with Hotties
NJ Female Strippers
Girl dancers make their body fit and sexy through exercise. They workout daily in the gym and follow a regular diet. When hotties start dancing, you will fall for them. Your guys will be happy to dance with these girls. The shaking butts and waists make you crazy about them. You will jump in the crowd to fit rhythm with them.
Talk Openly
Exotic dancers are open-minded. They will not get vexed if you flirt with them. Instead, they will equally respond to you. If you want to share your feelings, they will gladly listen to you. You will enjoy their company a lot. You can also ask them out and buy things for them. It will be a good time if you feel alone.
Bachelor Party Ideas in Different Cities in New Jersey
New Jersey is a perfect place for cuisine and music. Here, you can find Taylor Ham, cheesesteaks, and scrapple. Rock and Pop music have origin in New Jersey. It is one of the best places to rejoice in bachelor parties. Here is a list of various cities in New Jersey. It contains fun-loving bachelor party ideas.
Belmar
Want water fun with friends? Rent paddleboards and go to a mile-long beach in Belmar. You can also rent boats for a day on the water. Also, visit the Silverball Museum in nearby Asbury Park. Playing pinball and old-school video games will remind you of your young days. Your friends will love to taste Buffalo Chicken Nachos with freshly made chips. And sweet Thai boneless wings are delicious. Trying to find beers or drink specials? Here you are welcome.
Parsippany
Parsippany is a stop for touring wineries. You can also enjoy the fishing tour here. Drive your friends to play golf at Anchor Golf Center in Whippany. Cuban foods like Tostones Rellenos de Ropa Vieja are yummy to have in the evening.
Red Bank
Sports and drinks at the bachelor party are the best collabs. Classic arcade games, pinball, and ping-pong are popular in Red Bank. You can also play video games on large screens. A tour of local craft breweries will be a good plan for bachelor parties.
Testimonials:
We ordered four girls from hotpartystripper.com to come dance at the fire station in south jersey as we did the past year. Your girls were a lot of fun again as they entertained the heck out of the rookie firefighters. They had them all on all fours crawling around the floor like they were doing a right-handed search pattern on what we call search and rescue. The show was very fun and thanks again Sean for setting this fantastic event up for us again. Thanks, LT. Bill S.
I hired Richie to come dance for my mother's 50th birthday party at our house in Little Ferry. We had him dress as a party guest and blend in as my boyfriend. After I introduced Richie to my mother and the family he began to flirt with my mother and asked her to dance. We are Latin so all of us dance a lot at parties. Richie was great he began to say he was hot and started to take off his clothes. My mother was blushing but then finally realized Richie was the male dancer here to perform. The party went great Sean. Thanks so much, Cristina
Hey, guys I just want to say that Cheryl and Amanda put on the best strip show that I have ever seen. Cheryl did a split between chairs which was out of this world. Anyways, the next bachelor party we throw we will be calling you again. Thanks again for the super show. Danny