Reno Strippers
May all of the 365 days of the New Year 2020 be yours with Happiness, Joy, and Affection! Happy New Year. Enjoy some awesome fun and spice up your party with some of our Hot Reno Strippers call (775)-276-6750 or simply book your Reno Female Strippers online . Whether you need a stripper for a bachelor party, bachelorette party, birthday party, divorce party or just a girls night out. You can have your very own Reno Stripper here. Book your Reno Male Stripper now! Entertain your guests by planning a spicy event with a Hot Reno Stripper.
Get Your Reno Playboy Bunnies Today!
Happy Summer Time - Lets get Hot
* Reno Male Review * Bachelorette Party Reno Nevada * Bachelor party Ideas Reno *
Strippers In Reno
Reno Bachelor or Bachelorette Party Ideas
Have a memorable Birthday, Bachelorette and Bachelor Parties in Reno Nevada
If you want to celebrate your special event like a birthday, bachelorette or bachelor parties in a non-traditional manner, you are at the right and certainly the best place.
Formal parties are a thing of the past. Without a doubt, today is all about doing something new and amazing. This is exactly what we offer, providing the best entertainment and the finest strippers (both male and female) to make your party reach new heights.
We have professional and experienced Reno strippers (neither unprofessional nor inexperienced) for a host of events, from birthday to Reno Bachelor Party, career advancement to retirement parties, girls and guys night-out, and many more.
We carefully shortlist and choose our candidates for their unique appearance and ability to perform for your pleasure. You just choose the day, date, and time and we will offer you an unforgettable experience.
Why go to some strip club where the ambiance is semi-casual and where your desires don't get satiated even after paying so much money for lap dances that end in less than one song? Just offer us an opportunity to look after your needs and desires. You can hire our Reno strippers, be it male or female, or both (depending on your choice) and enjoy at your place.
The pictures available on our website are of real Reno strippers.
We have some business rules which are followed diligently without making any exception.
1. The rate and time for each dancer correspond to their individual experience and performance feedback. The customer is mandated to pay the entertainer prior to entering the event location.
2. It is the dancers' jurisdiction whether one could videotape or click pictures while they are not fully-clothed or. If you go against the dancer's wishes in any circumstance, for example, in Reno Bachelor Party you are making a video or taking snaps of their performance while they are uncovered, strip show advances or any wrong-doing, they will warn you first and if you do not stop, the dancer has every legal right to not get fully uncovered or to leave with pay. This pertains more to the female strippers.
3. The waiting time counts, especially on weekend nights (which are busiest for the dancers), so if you make the dancer wait (let us say for Reno Bachelor Party) for any reason, you will not be able to enjoy the show for the entire duration. Please understand our concern as dancers have to perform before and after your show.
Happy Customers: A Peak into What Our Customers Have to Say!
Initially I was bit nervous being the center of the attraction of the bachelor party, but once I check into the hotel and saw bottles of champagne and Reno strippers waiting for us I knew the party was going to be a huge success. Thanks and I appreciate you guys about you did for us. We would be certainly using your services in future.
Words cannot describe the time that I had for my bachelorette night. Thanks to my friends who threw me once a life time party and thanks to you tons of arranging Reno strippers to have a great night to remember.
Reno stripper service is very trusting and the co-coordinators were extremely flexible to help us with the bachelor party preparation. The strippers were great and the food was of a class. I would definitely recommend using Reno stripper services to anybody who wants to have a great bachelor party.
Thanks a lot, we had amazing time in Chicago and everybody was impressed with the Reno strippers that you provided. I'll be sure to send more biz your way as my friends get ready for their weddings.
For the first time, I was planning a bachelorette party for my friend and booking Reno strippers. I was completely satisfied with how everything went smoothly. We all were very much satisfied with their performance and would certainly like to book them again.
Our Reno strippers were very entertaining. Initially when the party began I don't know what to expect but they know their job well and entertained us by showing a great time. Amazing, sexy figures thanks for showing us a great night.
Reno strippers were just awesome. They were all professionals and fun to be with. The skill was very nice and was surprised when the party night was over. I would definitely raise your services as well as refer them to other who is planning bachelorette parties.
My brother was getting married and I wanted him to surprise him by getting some of the most exotic strippers for the bachelor party. It is when one of my friends suggested me Reno strippers and I couldn't describe how much fun and entertaining it went out making the most memorable bachelor night.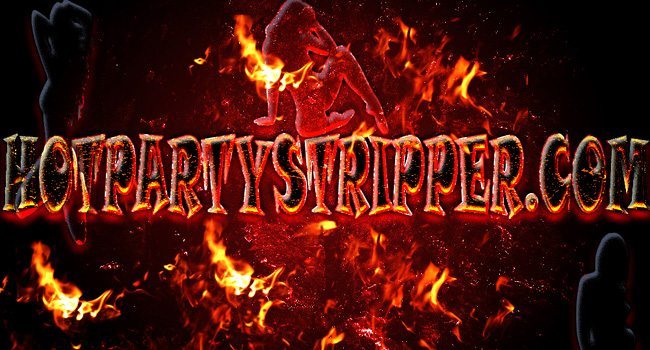 Frequently Asked Questions