About Hot Party Stripper Owner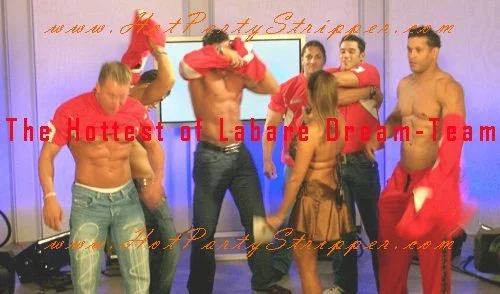 Sean Michael's, Rico, Ruby, Julian, Ricky & Rafi on Entertainment Tonight TV Show
Hot Party Stripper is not a referral company, HotPartyStripper have carefully screened and chosen it's candidates for their unique appearance and ability to perform for your pleasure. You wont get an inexperienced or substandard individuals with no professional experience. Remember, the rate & time for each dancer is commensurate to their individual experience and performance feedback. I, the owner am a talented performer & I hold my dancers to the highest standards. To make your occasion most memorable, I Sean Michael's invite you to confirm: I wrote this informative message for the betterment of the customer.
HotPartyStripper was started by Sean Michael's and serving all areas of the United States and some areas outside the country.
CLIENTS- PLEASE READ ALL INFORMATION
WHO IS THE OWNER CEO?…
The owner Sean Michael's has over 25 years of experience in entertainment throughout the world. Through his hard work and dedication to the entertainment industry, this allowed him to pay for his many years in school. The owner has many years experience as a male dancer – Playgirl Man of the Year, Winner of USA strip off twice, Deco Drive search for sexiest man alive contest winner and judge, Hawaiian Tropic winner, on well over 100 TV shows last being the Jillian Michael's show, danced for many celebrities and many other credentials. The owner is a 4th Degree Black Belt studied martial arts since the age of 6 with a family run business and father a retired police officer. The owner Sean is a former Firefighter-Paramedic, has 6 degrees and is now a graduate as a Medical Doctor.
Winner Of USA strip off twice

Deco Drive Sexiest Man Alive Judge

Been On Over 100 TV Shows

30 Minute Interview On Entertainment Tonight

Hawaiian Tropic Contest Winner

Former Irene Marie & Ford Model

Performed For Many Celebrities

Organized Many Prank Shows For Celebrities

Organized Many Classy Events For Celebrities
It is important to understand YOU PAY FOR WHAT YOU GET. You get the best dancers because Sean Michaels's danced for years and respects the exotic dancers compensating them after they are Sean Michael's certified and approved to be the best in the entertainment industry. You will NOT find CHEAP second-rate dancers here wotking for Sean Michael's.
Cheap Dancers/Companies – work for next to nothing for a reason because they stink (stated by Sean Michael's).
NEW CHEAP COMPANIES GIVE YOU – DOLLAR STORE PRODUCT
Cheap Worker = Poor Work Ethic
They give you ugly, old or fat strippers (that apply to Sean & get turned down)

They give you hidden charges upon arrival (we don't)

They CANCEL you last minute (because a real dancer worth their salt wont go for cheap) – then clients call us last minute.

Independent dancer CANCELS on you last minute (because they got a better deal elsewhere). We are solid and the LARGEST most successful company in the country.

They don't give a name for dancer because they purchase model photos.

They have multiple domain names (website name in address bar) with same pictures. Google – Miami strippers , Dallas strippers , New York strippers , Tampa strippers etc. You get the point. Now, you will see these same companies have same pictures in different cities (ahhh they are fake & look like the winners below that's why)
NOW Videos About Hot Party Stripper
SEAN MICHAEL'S ON E-CHANNEL WITH JILLAIN MICHAEL'S
SEAN MICHAEL'S JUDGING THE DECO DRIVE SEXIEST MAN ALIVE CONTEST 2016
PRANK PARTY FOR THE FAMOUS DAVE GRUTMAN
ORGANIZED RADIO SHOW PRANK
ORGANIZED A BLACK INK TV SHOW
The customer has to pay CASH to the entertainer prior to entering the event location. It is the dancers choice whether you can video tape or take pictures when they do not have clothes on. If you do not respect the dancer's wishes in any facet for example, taking pictures when they are not dressed, pouring a drink on them, scratching them or any other wrong doing, they will warn you and if done again the dancer has every legal right to leave with pay. This pertains more to the female strippers.

We always try our best to provide the best entertainers for your parties, but everybody has their own expectation when it comes to dancers looks and performances, ALL the dancers have their own routines depending on the type of party they are doing, the music and costume they have, we will advise what dancer would be best for your party.

Please understand that Friday and Saturday nights are the busiest for the dancer, so if you make him or her wait outside for 10 or 20 minutes while you get everyone together or because the Bachelorette or Bachelor are not there yet, you cannot expect he or she performing for one hour. the time the dancer is waiting outside counts because they have other parties before and after yours.

Thank you for taking time to read this!