Sean Michael's, Rico, Ruby, Julian, Ricky & Rafi on Entertainment Tonight TV Show
Hot Party Stripper is not a referral company, HotPartyStripper have carefully screened and chosen its candidates for their unique appearance and ability to perform for your pleasure. You won't get inexperienced or substandard individuals with no professional experience. Remember, the rate & time for each dancer is commensurate to their individual experience and performance feedback. I, the owner am a talented performer & I hold my dancers to the highest standards. To make your occasion most memorable, I Sean Michael's invite you to confirm: I wrote this informative message for the betterment of the customer.
HotPartyStripper was started by Sean Michael's and serving all areas of the United States and some areas outside the country.
CLIENTS- PLEASE READ ALL INFORMATION
WHO IS THE OWNER CEO?…
The owner Sean Michael's has over 25 years of experience in entertainment throughout the world. Through his hard work and dedication to the entertainment industry, this allowed him to pay for his many years in school. The owner has many years of experience as a male dancer – Playgirl Man of the Year, Winner of USA strip off twice, Deco Drive search for sexiest man alive contest winner and judge, Hawaiian Tropic winner, on well over 150 TV shows last being the Jillian Michael's show, danced for many celebrities and many other credentials. The owner is a 4th Degree Black Belt studied martial arts since the age of 6 with a family run business and the father a retired police officer. The owner Sean is a former Firefighter-Paramedic, has 6 degrees, and is now a graduate as a Medical Doctor. Integrity in a consistent manner is in the blood of the owner Sean Michael's.
Winner Of USA strip off twice

Deco Drive Sexiest Man Alive Judge

Been On Over 150 TV Shows

30 Minute Interview On Entertainment Tonight

Hawaiian Tropic Contest Winner

Former Irene Marie & Ford Model

Performed For Many Celebrities

Organized Many Prank Shows For Celebrities

Organized Many Classy Events For Celebrities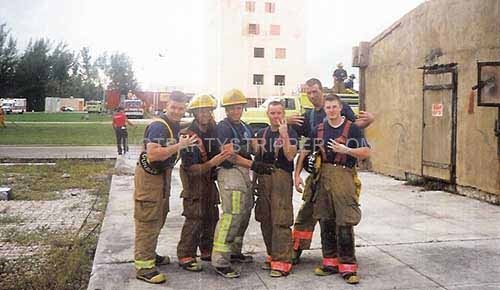 Former Firefighter/Paramedic Haz Mat Tech
It is important to understand YOU PAY FOR WHAT YOU GET. You get the best dancers because Sean Michaels's danced for years and respects the exotic dancers, making the best choices for hiring performers, we also compensate them very well to increase their efficacy as an entertainer. You will NOT find CHEAP second-rate dancers here working for Sean Michael's.
Cheap Dancers/Companies – work for next to nothing for a reason because they can't compete vs the better dancers (they must go cheap to keep the lights on).
All the bs specials you see out there will assure you a guaranteed delivery of bs 'quoted cheesy entertainment by Sean Michael's"
Sean Michael's maintains monetary integrity to PERFORMERS and quality of entertainment for CLIENTS.
NEW CHEAP COMPANIES GIVE YOU – DOLLAR STORE PRODUCT
Cheap Worker = Poor Work Ethic
They give you ugly, old or fat strippers (they apply to Sean & get rejected)

They give you hidden charges upon arrival (we don't)

They CANCEL you last minute (because a real dancer worth their salt wont go for cheap) – then clients call us last minute.

Independent dancer CANCELS on you last minute (because they got a better deal elsewhere). We are solid and the LARGEST most successful company in the country.

They don't give a name for dancer because they purchase model photos.

They have multiple domain names (website name in address bar) with same pictures. Google – Miami strippers , Dallas strippers , New York strippers , Tampa strippers etc. You get the point. Now, you will see these same companies have same pictures in different cities
NOW Videos About Hot Party Stripper
SEAN MICHAEL'S ON E-CHANNEL WITH JILLAIN MICHAEL'S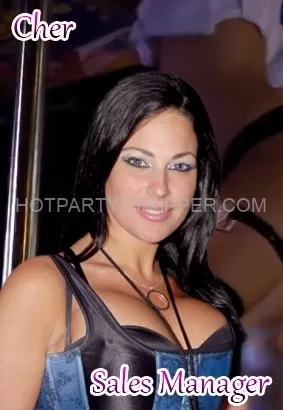 ORGANIZED RADIO SHOW PRANK
ORGANIZED A BLACK INK TV SHOW
One office operating out of Pembroke Pines, Fl. 33028