Miami Strippers For Hire
Hot Party Stripper LLC with Ever Grand Party Surprises with Miami strippers.
Miami is heaven for wild parties and strippers. You believe it when you arrive in Miami. But how can you find it? Hot Party Stripper LLC is the best stripper agency in Miami. The true feeling of a bachelor party is here. Our hot girls give a hot show. We're always ready to serve at your door. Bachelorette party, bachelor party, birthday party are fun games. You can reach us for a divorce party, poker event, and yacht party.
𝓗𝓞𝓣 𝓟𝓐𝓡𝓣𝓨 𝓢𝓣𝓡𝓘𝓟𝓟𝓔𝓡
Hot Party Stripper is Owned by former Deco Driver Sexiest Man Alive Winner and Playgirl Man of the Year won at Cafe Iguanas Sean Michael's!
We deliver the hottest strippers right now. Enjoy your favorite male and female strippers. Fill in all your details online with our friends. We're waiting for your call. Miami is the best place for hosting bachelor and bachelorette parties. For this, you need a party planner. We are here to help you. Hot Party Stripper LLC is the #1 rated stripper agency is in Miami. We can help you plan everything for your bachelor party. We'll deliver you all types of strippers. You can also find Latina and Asian girls.
You can also have your private bachelor party in Miami. For this, you need to get a couple of strippers from us. What more? Nothing. Let us make some magical plans for your party.
Luxurious yacht or boat parties always give the thrill. If you're planning for it, be our guests. Our girls take you to the heaven above the water.
Let's rock your party with our female strippers. Strippers with hot shapes and characters can hold your breath.
You needn't waste money on chaotic strip clubs. You find everything at your door. Your place, your rule with your comfort! Let's get it. Contact Hot Party Stripper LLC. Our final mission is to make your night unforgettable!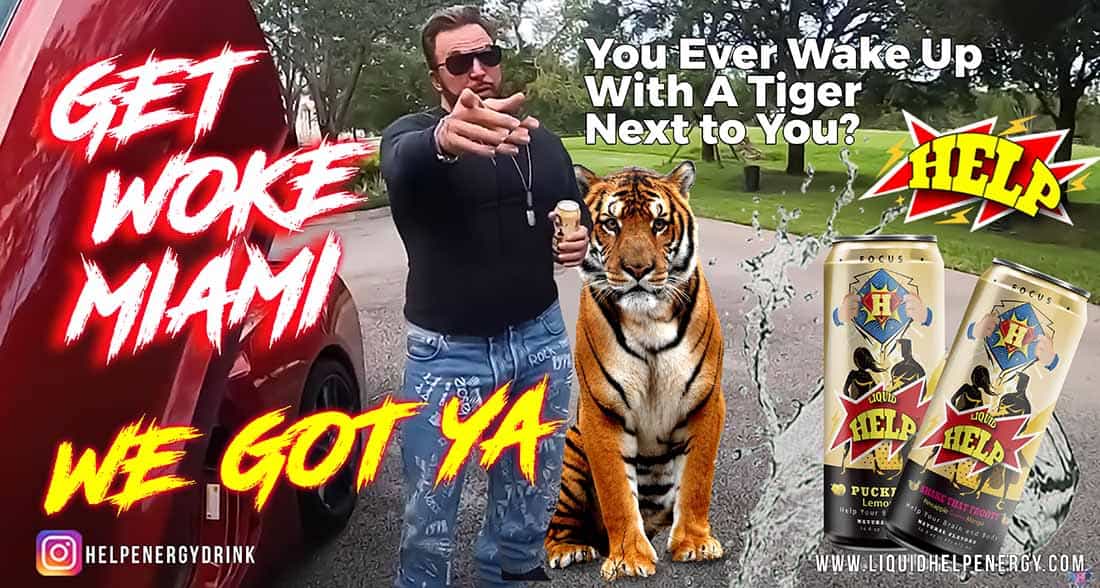 Miami doesn't end only with strippers. You can explore some more:
You can find luxurious and top-rated hotels in Miami. Hotel Chelsea, The Setai, The Clevelander are great. If you're a party animal, visit them. You'll love these hotels. You can find crazy drinks, various foods in these hotels. Comfortable rooms with unique room services are great benefits here. If you are a hard party lover, The Clevelander is for you. Here, you can party for 48 hours. This hotel can complete your thirst for the wild party. It is a suitable place for your bachelor's or private party.
Miami is full of vibrant life all day and night. Especially the nightlife is the heart of Miami. E11even, Dan Vidal, Club Space, ATV Records are the best Miami nightclubs. You can get dance floors, DJ playlists, hot strippers here. You'll enjoy the nightlife of Miami at these nightclubs.
Thinking about the places to eat in Miami? Taste can vary based on your group. The guys can select STK, Cleo, The National for their bachelor parties. Sweet Liberty Drinks and Supply Company, The Local House Miami can be favorite for ladies. Also, not to forget Cecconi's Miami Beach to enjoy food and beverages.
Top Reasons to Reserve Miami Strippers from Hot Party Strippers
Miami's nightlife is something unmatchable. You can find nowhere such nightlife. The top-rated hotels and finest restaurants make this place heaven. Miami's grandeur doesn't end up here. If you're a party lover, this place is amazing. Hot cheeks and hunks are full of streets. You can choose your favorite ones and insert them at your party. But remember, you must select the best performers to entertain your guests. For this, you must come to Hot Party Stripper LLC. And here are the reasons for hiring Miami Strippers from Hot Party Strippers.
The Ultimate Miami Bachelor Party
Boys are the party animals. They want wild stuff while being drunk. Many a time, they end up with sadness at their party. Reason? They can't find the desired place for their bachelor party. They search and select random places for a party. Neither the boys get satisfied nor their guests. So, get Miami. Miami is the perfect place for the bachelor party. You can enjoy the luxury of the top-rated hotels in Miami. Hotel Chelsea, The Setai, The Clevelander, Delano, W South Beach are amazing.
These hotels are the perfect place to enjoy bachelor parties. Miami strippers are mind-blowing. Never forget to hire Miami Strippers from Hot Party Stripper. They can make your trip to Miami unforgettable.
Private Miami Female Strippers Bachelor Party Packages
Whether you're throwing a bachelor party or private party, Miami is great. Business trips or close friends can get a chance to enjoy the beauty of Miami. It's not the natural beauty but the sexy, beautiful cheeks. The hot figure of Miami Strippers can take your breath. When you hire dancers from Hot Party Stripper, you'll believe us. Only a word will come from your mouth. It will be WOW.
Other agencies or adult entertainers give nothing new. But we have special surprises for you. Our girls own some special talents. They can be your dream girl with their costumes. Nurse, teacher, cheerleader are some of our strippers' avatars. You can choose your favorites. Then, you can enjoy their show at your private bachelor party.
Private Party Vs. Strip Club
The biggest problem people face at strip clubs is dissatisfaction. Reason? The crowd. Several people go to the strip club to enjoy the night show. They want to dance and enjoy a drink. But little they get bigger, they pay! It's the normal custom at strip clubs. People cannot enjoy themselves there fully. And soon, they should leave the place. One song means one lapdance. Lap dances are fantastic after the striptease show. It is like a massage with the softest body parts.
People feel a loss. They don't get listened to by dancers. Their requests remain unheard. People always keep complaining about strip club services. But you find no problem at a private party. You have your place, your rules to enjoy the party. Entertainers always hear your guests' requests. They focus on your guests. Also, guest can have time to enjoy fully.
We had a boat party with you guys. You were absolutely fantastic, the girls were amazing. They were a lot of fun they were on time, and they stayed four hours with us. Miami bay area was also a lot of fun, docking at Bayside and Duffy's in North Miami beach. The owner pointed us to one of their DJ's at Duffy's, which got us behind the scene VIP seatings.
It is so much fun we had you guys at a hotel party for my buddy's bachelor party back in 2019. The owner knows a couple of the owners of Daer nightclub at the Hardrock Casino. This is a Vegas-style nightclub sponsored by Wet and Wild. The owner hooked us up with a pool party daytime event. This was the most amazing part of the weekend.
The exotic dancers we had were gorgeous. Miami is the bomb. This company assisted us with so many options. They set us up with a local hotel resort and VIP parking for the rented car we rented from one of their local exotic car rentals. The owner knows Dave Grutman, the owner of Liv Nightclub at the Fountainbleu Hotel in Miami Beach, so he set us up with a no-wait in the long line entry as well as VIP seating. The owner also set us up at the Komodo restaurant in Brickel to eat. This place is also owned by Dave Grutman. Thanks, Sean, for the fantastic time, and it was well worth the time to do a review for you guys.
We have had two parties, and both were amazing. We appreciate the excellent services you guys brought.
We spoke to Cher and she was amazing at helping us set up on the phone for our girl's night. We had two male dancers that were both dressed as cops and were both hot. Thanks
Top-Rated Miami Strippers
Hot Party Stripper LLC only provides top-rated strippers and dancers. Our girls are sexy, hot, and friendly. They can be your one-night close friends. You can chat, dance, and play games with our girls. You'll enjoy our girls' company. For girls, our hunk guys are great entertainers.
How are we different from others? We (Hot Party Stripper) appoint only experienced and 18+ performers. We always value our customers. Also, we try our best to keep them happy. You're lucky enough to have A+ Miami strippers and dancers. We're on top to give top-rated service. So, our Miami strippers always remain in high demand.
Pocket-Friendly Budget Plan
We always look after our clients. We give them the best services out of all. We have categorized the package for the strippers. Prices are changeable. They depend on the strippers. We want everybody to enjoy the thing they desire. Get big at a small price.
We have silver, bronze, and gold packages. You can check out the page for more info.
Unforgettable Miami Bachelorette Party
Ladies, are you upset? Here, we have some surprises that can light your mood. You may have uncountable desires. One of them can be a wild fantasy. You may have heard the strip performance. Also, you may have a desire to enjoy that show. We have hot hunks and boys to entertain you. We also have short guys to entertain you. You can play passion party games with our boys. You can also share your cocktails, whip cream, hot fudge.
Your bachelorette party or divorce party may need some entertainers. We're the solution to your needs. Take our boys and enjoy their show at your party. You can find our boys tearing their clothes. You find nothing wider than this.
100% Satisfying Record With Hot Party Stripper
We don't only use words to attract customers. We have enough proofs that clients are happy with our services. Check out our review section. There you can find the reviews from our genuine clients. You can also get the proof attached with the service. Clients praise our services. Also, they like our strippers' performance. Clients find our services the best and always satisfying. They always give tips to our strippers. They also repeat their order.
We're confident with our services and strippers. We can entertain you and your guests well. So you can believe our words. You can bet on our services.
Hot Party Stripper Experts
Sean Michael is the owner of Hot Party Stripper LLC. He has a wide experience of 25 years in adult entertainment. He's also an expert in planning events. If you're struggling to host the party, we have the best party organizers. Michael also guides the performers. He helps them to win clients' hearts.
Michael knows the taste and choice of customers. So, he always delivers the best and A+ strippers to clients. You're getting everything ready for your party. What are you waiting for now? Let's book the best Miami strippers from Hot Party Stripper. And start the real party.
Common Questions About Miami Strippers
WHAT IS THE PRICE TO ORDER EXOTIC DANCERS?
Prices are changeable. Rates depend on the performer. It also depends on the location. Please consider that we are bringing the strip club to you. Sean Micheal has won the USA strip-off twice. So I know this business very well. In my view, It is foolish to think someone will take their clothes off at low rates yet be a baddie. At cheap rates, you can not achieve the maximum results. For many years my clients call us at the last minute. They try to replace a cheap stripper that they hired elsewhere. It is too difficult to get a stripper at the last minute. Hot strippers are not waiting for parties. They are already working. 
WHAT'S BETTER A PRIVATE PARTY OR A STRIP CLUB?
Both private parties and strip clubs are great. Both are different experiences. It depends on what you are looking for. What you want to get. How much you will spend:
At private parties, we include a show in costume. Also, we perform fantasy toy shows.

You will have your own music choices.

We serve you autonomy on the rocks. 
WHAT ARE SOME FUN OPTIONS FOR BACHELORETTE PARTIES?
Sean Michaels answered this on TV & Radio interviews. Anyone can work out and dress in a costume. However, our male dancers know how to put on a role-played show. Ask the private party planners to give you ideas. Ask them to provide you with the full down-low on all options raining men. 
HOW CAN WE PLAN A PARTY?
We have experts to plan your event. They will give you party ideas. Also, they will provide details about hotels and Air BnB, that many of our clients use. 
WHAT IS THE DIFFERENCE BETWEEN A PRIVATE DANCER AND A STRIP CLUB?
Well, strip clubs have many dancers. But they have a lot of customers. So, you are competing with many customers for a few dancers. The dancers have limited time. As an example, one song equals one lapdance.
In contrast, we give you a VIP amount of private time. We concentrate on you and your friends only. We are focused on you for the entire event. You can play any music you want, it is your club. Our dancers perform with toys, which strip clubs cant do. Private dancers do not follow club rules, for example, 3 minutes per lap dance. They make their own rules with the clients. 
DOES THE DANCER BRING MUSIC?
Yes, the dancer brings their portable music system. There is no need for a customer to arrange music. If your party has a DJ. Then we can provide you a DJ too. Then the DJ will operate the dancer's music.
HOW MUCH SHOULD I TIP?
This is up to the customer. Just spread out the dollars. If one can tip a waiter/waitress to bring food to your table, one should tip a performer, requiring much more skill and looks.
How Do You Find Strippers In Miami That Are Perfect For Your Private Party
Hot Party Stripper is Owned by former Deco Driver Sexiest Man Alive Winner and Playgirl Man of the Year won at Cafe Iguanas Sean Michael's! Sean was one of the top Miami strippers in South Fl.
We have many additional options that can be added to your bachelorette, bachelor, or daytime party. Topless Waitresses for those corporate or get-togethers. Gogo dancers for when you want to add a change to your house party. Two to ten girl Fantasy Shows. Super Maxim Models for eye candy events, CO2 guns for your pool party addition, break-dancers for your rented mansion party. Some other examples of fun are Samba Dancers for crazy happy hour events. Salsa Dancers, which is always great. Little People can bring smiles overall. We happen to own a local costume store in Miami that our exotic dancers use. A stripping event with costumes is a level-up. We assure you a time you will not forget.
Can You Get Miami Strippers for any Occasion?
Best Dancers with Best Music
You need nothing to arrange. Our girls will bring a portable music system. We can also provide you with DJ. Some customers don't bother to arrange things. We have a special task force for such clients. Don't worry! You're in the right place. Our girls have all types of music. Party song, disco or anything. Girls play music on their own, asking for your favorite. You'll surely enjoy their show.
Girls' bride-to-be parties and birthdays. We also provide other types of events.
Boat parties.
Card parties.
Golf or Top Golf trips.
Divorce party.
Girls' passion parties provide lotions and games.
Female oil wrestling in a blow-up pool. Check out our videos for an example.
Sports parties with our cheerleaders serving you like kings.
Prank surprise for a good laugh.
Pizza delivery girls to give you a moon over Miami.
Bottle Girls delivers great beverages from a local franchise we work with.
Little People can bring smiles overall.
Holiday parties.
Rent Miami Strippers
Birthday Parties: Is one of your friends having a birthday soon? Your first question is, where can one find dancers near me? It can be one of the best chances for a person to spend some together and laugh. Here the person can enjoy a lot of good times and hold on to some pretty striptease dancers. In short, a person can do a lot of things that they can't do at a nightclub. However, they cannot do it on their own. Here is a quick look at the things that one can enjoy.
Have toys been added to the show? Well, you can't get this help at a strip club. Think about it, the strip show at a strip club doesn't have this, and you deal with all the other customers in the club for the dancer's full attention. Now, let's add toys, and let the show turn up with some fun energy.
At the divorce party, you can play passion party games with them.
You can share your cocktails, whip cream, hot fudge, or other food to eat.
You can get up and dance with them.

Lap dances are fantastic after the striptease show. It is like a massage with the softest body parts.
Stripers para cumpleaños en Miami
Call: 786-343-5737 para Espanol
Some Ideas for a Miami Bachelor Party
Female oil wrestling is a great idea. Hire female strippers and start the game. It'll be only for fun. You can enjoy their game like WWE. If you like watching sports, go for cheerleaders. We've got hot and sexy cheerleaders. They can extend your sports watching experience. You can feel like a king at your sports parties.
You can also prank on your boys. Take a girl and let her strip before your friends. Your friend will have no idea. Save this moment into your camera. It'll be a device of a good laugh. You can also invite the bottle girls. They'll pour your glass with wine. You can feel like a king around angels.
A private party will be the best choice for you. Select your female characters and hire them. You can also have your group for fun. Boys always have a fantasy about teachers. Now, they can complete their fantasy. Arrange some desks and benches. Put the school uniform. Now invite your fantasy teacher to a party. Ask her to dance with your group. You can also request her to be naughty with you.
Some Ideas for Miami Bachelorette Party
Midget is the best idea for fun for girls. Little men always make people happy. Girls can play games and dance with him. You can also book other dancers. Samba Dancers're best for crazy happy hour events.
Besides, we have big muscle guys. You can enjoy their fitness by watching their strip show. They're hunk and handsome. They left the girls up in their arms if they want. Girls can also dance and flirt with them.
Girls have several characters to play with. They can choose whatever they want. You can select pizza delivery boys. The boys always create fun. You surely love their pizza and performance. Red dress uniforms and caps always attract girls.
Final Words From Owner of Hot Party Stripper
Hello, I'm Sean Michael. My team's goal is to make every party successful. Adult entertaining agencies are everywhere. They provide services like us. They also have strippers and dancers, similar to us. But they fail to make the clients happy. Why? They cannot focus on the client fully. They serve their strippers and dancers randomly.
But we're different. We respect the client's choice. We make the best possible attempt to keep clients happy. We serve before they ask. Chances are rare, but we try every way. We want the client fully satisfied after our service. We also save feedbacks from clients. It helps us to improve our service. Then, clients don't have room to complain next time.
If you've any queries, reach us. We're available online at Hot Party Stripper.
Check out the sixth annual monster bar crawl for Halloween parties or Marco Carola and Paco Osuna for music at Club Space.