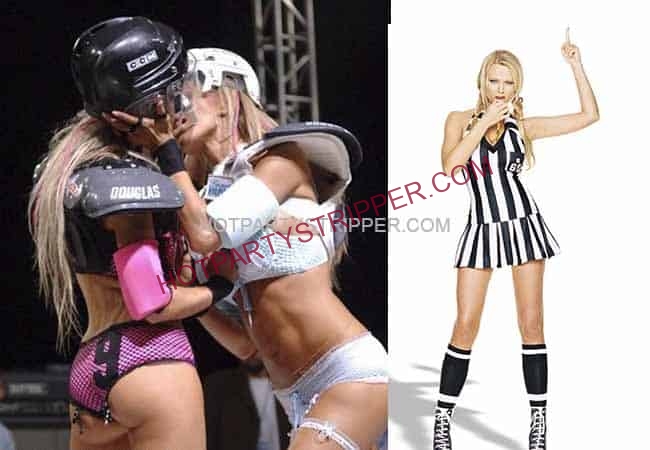 2022 Super Bowl parties starting the beginning of February, the winter is almost over, and it is time to celebrate your halftime show with hot party strippers serving you chicken wings, Pizza, and of course, lap dances. We are specialists in in-game day parties, but when it comes to the Super Bowl, Ballers packages are standard prices. Yes, that's right, the Ballers bachelor party package rings come with our gorgeous girls dressed up as cheerleaders with the best food in your house: their stunning bodies, their glutes and legs, and everything else. You have to make sure your TV record button is on because the halftime show might go a little longer, and you don't want a delay a game, do you?
There are no penalties on a halftime show, though, and what is better than having a chicken wing in your mouth and a gorgeous girl on your lap feeding you? Well, there is. It would be a second girl handing providing you nice cold brewski.
So you enjoy the game of football, and if you have your wives or girlfriends there, they can enjoy our gorgeous strippers as well. There's nothing to be jealous about. This is just good fun. Our girls can pick it up for you to deliver it. Our girls will be hyped-up running 4.3 40-yard dashes in your living room, with a tremendous vertical leap onto your lap. They can run a button hook pattern in slow moe if you like and ram you using unnecessary roughness of breasts to the face.